When Hilton Head Health, (H3) decided to build a spa, it was essential that we chose product lines that shared our passion for a holistic approach to health and wellness. Just as H3 promotes a natural, healthy lifestyle, it is imperative that we only use spa products with the purest ingredients. We want what is best not only for our guests, but we also take pride in taking care of our staff as they use the products constantly during services. After learning about Eminence Organic Skin Care, it was clear to me that we were meant to work together. The Eminence Promise does a great job at describing their values, "Our promise is to deliver happiness and extraordinary service by providing the healthiest and most effective skin care products. We are committed to protecting the future of our planet through our green practices – for every product sold we will plant a tree". To date, through their charity Forests for the Future, Eminence has planted over 7 million trees! And thanks to the support of our guests, 15 acres, or 12 football fields, worth of trees have been planted from Indigo Spa's sales.
To celebrate Earth Day and honor Hurricane Matthew's effects to the low country, Eminence Organic Skin Care is planting TWO trees for every product sold by their Hilton Head Island Spa partners the entire month of April. To help support this cause, we are offering 10% off all Eminence retail products and service this month! By mentioning this blog, you will receive a discount on any Eminence retail product that we have on our shelves, plus you will be helping to plant two trees in a developing country. This month we will be offering 10% off the following services using Eminence products: Farmers Market Custom Organic Body Service, Farmers Market Custom Organic Facial and Indigo Organic Signature Facial.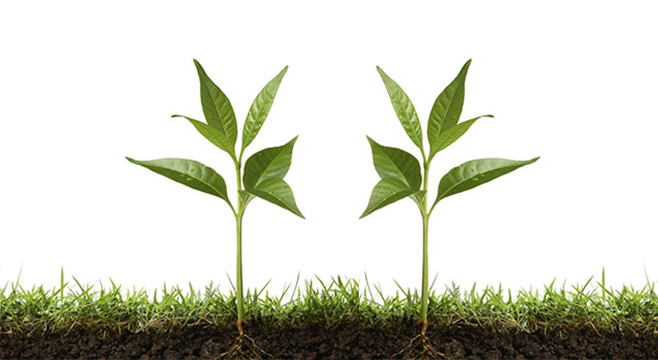 Watch this video to learn more about the Forest for the Future Initiative.