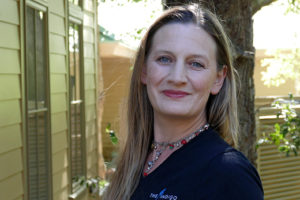 For almost a decade, I have had the yearning to combine my two loves, massage and yoga.
After many certification classes and many hours of yoga body work classes, I have perfected the art in combining my loves with Thai Yoga Massage.
Thai Yoga Massage is commonly referred to as "lazy man's" yoga and doesn't require yoga experience. The Thai mentality is to treat the body as a whole, instead of treating symptoms or parts. Treating body parts individually is believed to create more disfunction. For this type of massage, guests remain fully clothed, preferable wearing stretchy material, and rest on a comfortable floor mat or a massage table, if getting up and down is difficult.
Thai Yoga Massage is perfect anyone feeling sore or stiff from exercise, or simply needs to be stretched. It can also improve circulation, increase range of motion and flexibility, lower stress, and get stagnant energy moving.
During a treatment with me, you will experience "sen lines" (acupressure points), compression work, tapotement (massage technique involving tapping), gentle rocking, and yoga-like stretches on the whole body providing a cohesive experience. You will simply relax while I use my body weight and leverage to maneuver your body into different positions.
A Thai Therapist uses their whole body as a tool. Therefore feet, elbows, and knees are commonly used to offer a variety of pressure. Thai yoga massages should be "medicine" to you as well as the therapist.
I love facilitating Thai Yoga Massage for our clients because of its ease and grace, as well as my opportunity to be creative. Guests commonly report that they have never felt so "taken care of" and "whole" at the end of their session. At The Indigo Spa, we offer this service for 80 and 110 minutes. Contact us about booking your next appointment. I would love to work with you!