by Kelly Perron, Indigo Spa Manager
A little fun in the sun is common here on Hilton Head but sun damaged skin because of sun overexposure is anything but fun! More than 90 percent of the visible changes commonly attributed to skin aging are caused by the sun. Luckily, The Indigo has 3 relaxing ways to protect and revive sun damaged skin: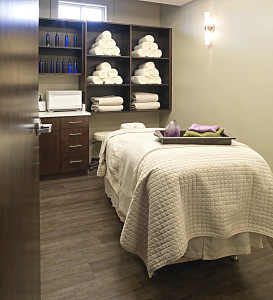 Our Fit & Firm Transformational Facial by Skin Authority includes a 35%, 2.5 pH glycolic resurfacing treatment which helps to dissolve up to 20 layers of dead skin. Getting rid of dead skin cells is the number one way to help heal sun damaged skin.  The Vitamin C serum in this service helps improve the effectiveness of your sunscreen and helps to block UVA rays. The addition of our Vitamin D serum helps your skin produce it's own Vitamin D which is an important hormone for not just your skin but your overall wellbeing. Lastly, this multifunctional service helps reverse the signs of premature aging caused by sun damage.
The After Sun Therapy by Red Flower is one of my favorite services. Not only does it remove the visible redness, and burning sensation, of sun burnt skin but it also helps stop your skin from peeling the next day. You start this service by taking a shower with Yuzu Mimosa Sea Algae Calming Wash. Next, we wrap you in a Lymphatic Phytopower Sea Mask. While the mask is setting, your licensed therapist will do acupressure facial work on 11 different pressure point areas. The service ends with your therapist applying our Ocean Lotion, which is both soothing and cooling, to your entire body.
I had a terrible sun burn a week or two ago and this service gave me instant relief, I lost all signs of redness by the very next day and never peeled.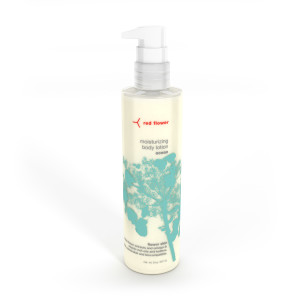 A third service we offer to help with sun damaged skin is our Elderberry Brightening Facial by Naturopathica. It's designed to help improve dull skin and dark spots and reverse the effects of sun damage and premature aging. This service includes a Sweet Cherry Brightening Enzyme Peel and Vitamin C15 wrinkle repair serum. Like all of our facials, we also pamper our guest with a scalp, neck and shoulder massage along with a foot massage. You leave feeling relaxed and your skin is noticeably brighter.
Whether you have skin damage from this summer or last, come in and experience one of our revitalizing services and renew your sun damaged skin.