It's December and the Holidays season is officially here! As much as I love this time of year, trying to find the perfect Christmas gift for the people I love always seems to cause me stress. I know the Holiday season is busy, so I'm going to share my Top 10 Gifts to help relieve the stress of buying gifts for anyone in your life! The best part is you can stop by The Indigo Spa and pick up any of these, or check out our online store to purchase them without having to leave the house!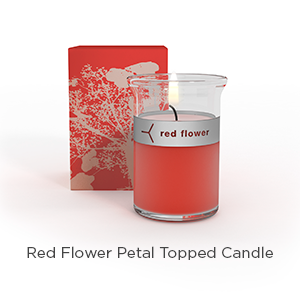 1. Going to someone else's Holiday party and want to get a little gift for the host? Pick up a Red Flower petal topped candle. Blended with the purest natural wax, these candles burn for 50 hours! My personal favorite is French Lavender, but we also have a variety of scents in stock!
2. Never know what the perfect Christmas present for your husband or wife is? Try one of our Spa robes! Retailing in sizes one size fit's most up to a 10XL, this long robe is extremely soft, lightweight and breathable, making it a top gift for women and men!
3. Eminence Organic Skin Care makes an ultra-hydrating Apricot Body Oil which is one of the best gifts for women! This product is so popular we have a hard time keeping it in stock!
4. Need a gift idea for your parents? Last year I got my mom and dad one of our Kashwere throws and they are still talking about how much they love it! These are the blankets we keep in our relaxation lounge for our guests to cuddle up with before and after their treatments. By the way, we also offer socks in the same cozy material!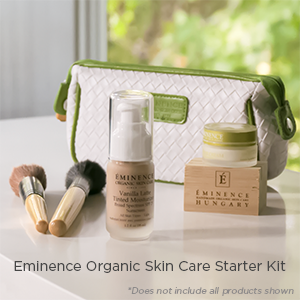 5. If you are struggling to find a stocking stuffer for your mom, daughter or any other women in your life, stop in and pick up some of our Essie or Spa Ritual nail polishes! We can help guide you on what color to get!
6. Do you have a loved one that travels a lot? We have awesome travel-sized skin care starter kits from both Skin Authority and Eminence Organic Skin Care! This is a perfect gift for women!
7. Our guests are constantly saying "it smells amazing in here, how can I make my house smell like this?" It's easy and a great holiday present for anyone! Pick up one of our Red Flower diffusers which fill your room with a beautiful jasmine scent for a whole year! It is sort of like bringing The Indigo Spa home to you!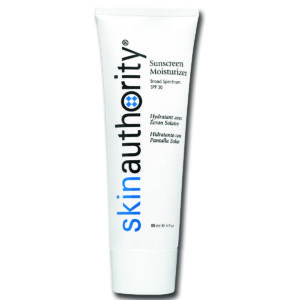 8. One of our top retail products sold is Skin Authority's Daily Defense face moisturizer which has SPF 30! Since it is winter you probably are not remembering to apply SPF, with this product we have you covered! I love this idea as a holiday gift for her or him. Skin Authority also makes an Anti-Aging Shave Serum that men love! I will be getting one as a Christmas gift for my husband!
9. Another way to help your loved one relax at home is with our Spa Ritual bath salts! These are a great, and easy, holiday gift for women and men!
10. I saved my favorite for last, and I know it sounds cliché, but one of our most popular gifts for women is an Indigo Spa gift card! If my husband is reading this, yes, it is a hint! It's the gift of relaxation and I promise she will love it! The entire month of December we are running a gift card special, so purchasing a gift for her will turn into a gift for you, too! Call or stop in for more details.